Kumarakom Lake Resort | A Luxury Kerala Retreat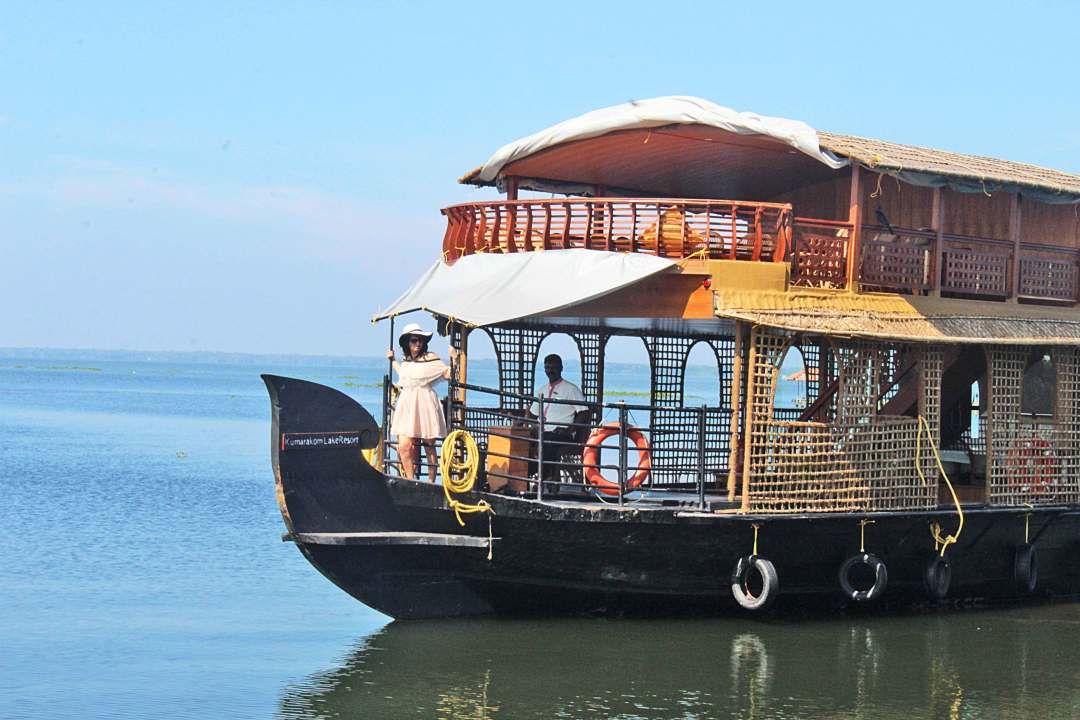 Kerala - popularly known as 'God's own country' was on my bucket list for years. The state is world-renowned for its tranquil backwaters, ethnic houseboats, splendid beaches, Ayurveda, coconut trees and banana chips. The coastal paradise is home to some of the world's best tea/coffee and spice plantations. I wanted to experience the impeccable blend of Kerala's heritage and culture in a limited time. I chose Kumarakom Lake Resort for its exquisite luxury surrounded by the captivating lull of nature with world-class amenities.
I convinced my husband to be my designated plus one on the trip and it gave us a little time to unplug from our busy lives. It was my first time visiting Kerala and was extremely excited about my trip.
How to reach Kumarakom Lake Resort?
Kumarakom Lake Resort is around 45 miles from Cochin International Airport. The Trivandrum International Airport is 106 miles. The nearest railroad and bus terminal is at Kottayam, which is around 8 miles from the resort. The resort provides airport transfers on a charge. You can also take a taxi from the airport.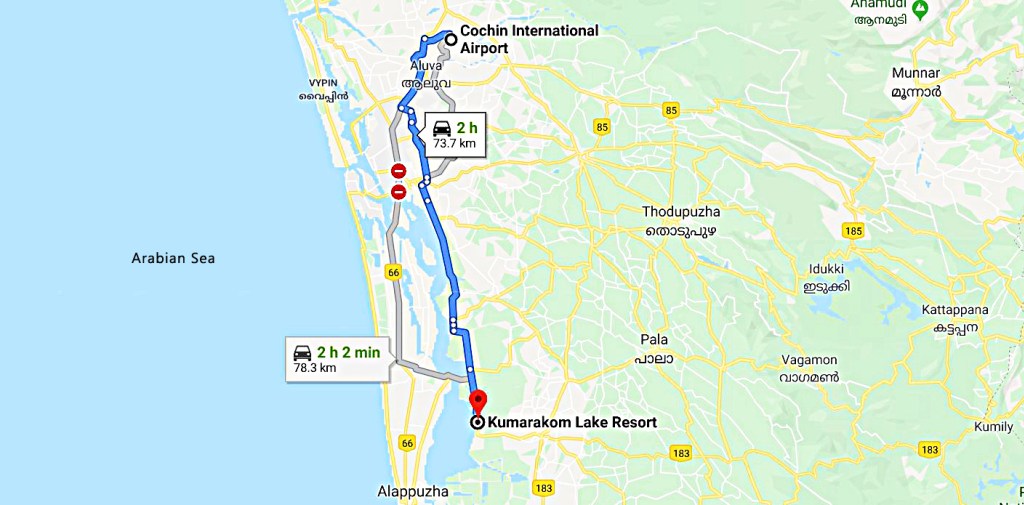 We flew to Cochin International Airport and it took us 2 hours to reach the resort.
Nestled on the splendid banks of Lake Vembanad, Kumarakom Lake Resort is one of India's luxury holiday destinations in Kerala. This 5-star luxury heritage property belongs to The Paul Resorts and Hotels and owned by Paul P John. The 25 acres resort was built in 2000 and took almost half a decade to construct. Themed on Kerala's age-old architecture, the resort has been reconstructed using materials sourced from 100 years-old traditional homesteads purchased from over a hundred ancestral homes across Kerala.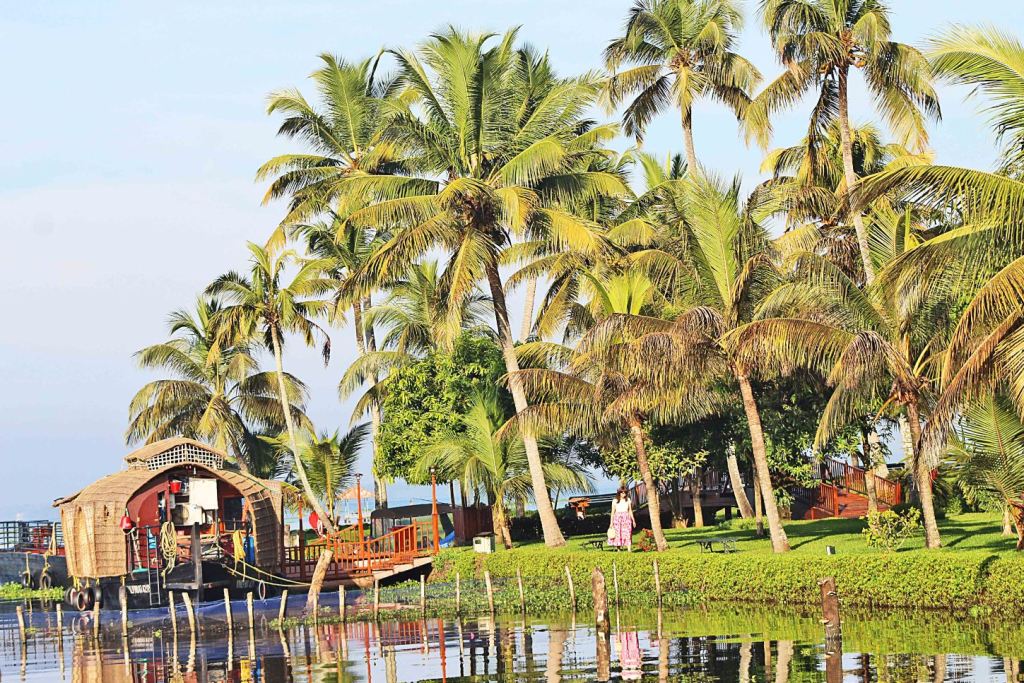 Kumarakom Lake Resort has won many accolades in the past few years, including India's Green Resort by the World Travel Awards. The resort has been featured as one of the most luxurious destinations in the world by the BBC.
My first impression
Serenity - Kumarakom Lake Resort is overloaded with serenity everywhere you look!
A warm welcome
On arrival, we were greeted by two lovely ladies. One of them put sandalwood 'tilak' — a mark on our foreheads and garlands in our neck. The ritual is one of the magnificent ways to welcome guests in Indian culture based on the philosophy of 'Atithi Devo Bhava' which means 'The guest is God'.
As we stepped inside the lobby, we were instantly amazed by the serene interiors, wooden ceilings, and phenomenal details at every corner.
Before the check-in, we were given hand towels to wipe our hands/face and refreshing coconut water. It was pure bliss after 2 hours ride from the airport. I was also amazed to see the coconut water on a stand as had never seen anything like this before.
The check-in & lobby
We reached the resort around 10:00 AM and our room wasn't ready for check-in. The receptionist asked us to have breakfast while our room gets ready. After having our breakfast, we got plenty of time to explore the property and we were blown away by the interiors of the resort. From Thooku-vilakku (hanging lamps) and traditional vintage Urli (vessel) filled with flowers to Oonjal (wooden swing in South Indian homes), the decor of the lobby was showcasing the perfect glimpse of Kerala's heritage.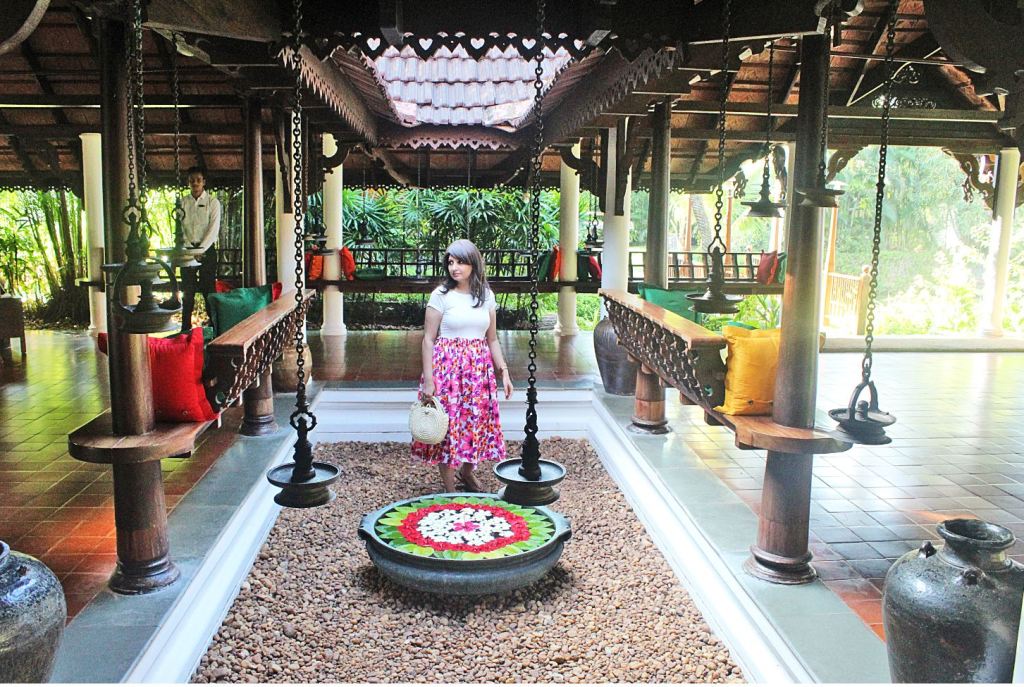 Oonjal - the wooden swings were one of the main highlights of the lobby and popular among the guests staying at the resort. I saw many guests lounging at oonial and taking pictures.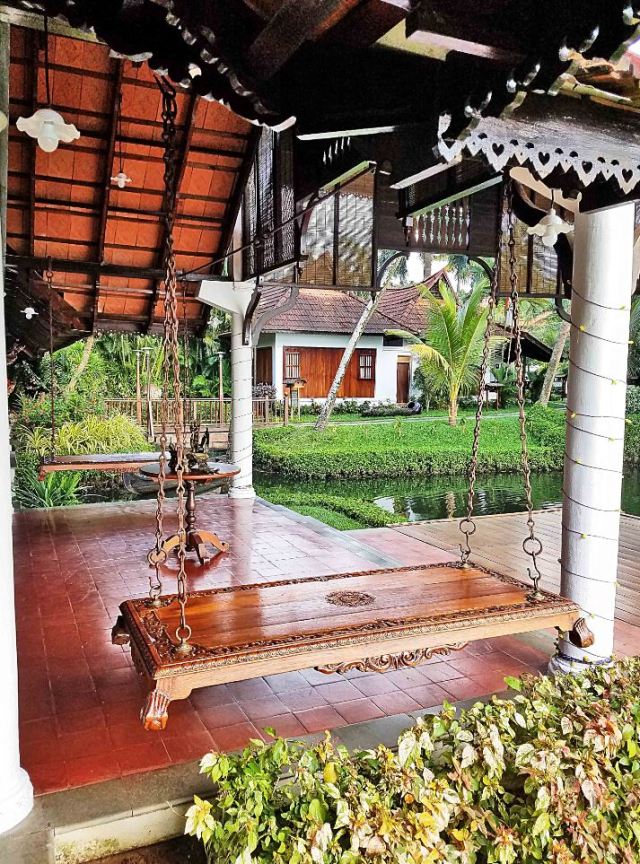 The impressive details on doors
While strolling inside the lobby on the way to a restaurant, I was astounded to see the details on the doors. The intrinsic brass carvings on the door with such fine wooden work were a remarkable piece of art. Kudos to Kumarakom Lake Resort for restoring and preserving this old cultural heritage.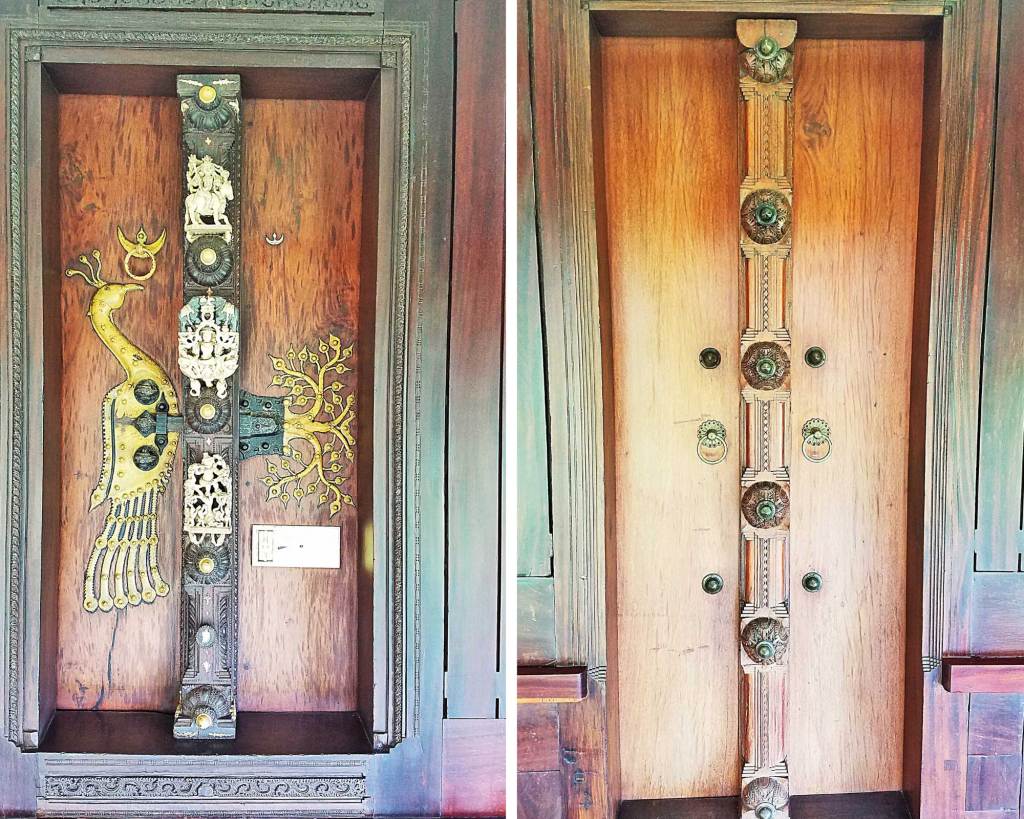 I was very impressed to see the door locks throughout the entire resort. The door lock or Manichithrathazhu is ornated in the traditional manner, mainly to embellish the front doors of mansions in Kerala. These locks are made up of Brass. The Manichithrathazhu is derived from three words - 'Mani', 'Chitra' and 'Thazu'. 'Mani' means bell, 'Chithra' means the embellishments or creative artwork on it and 'Thazu' means the lock. These locks are usually preferred for split doors to get a traditional look and can be made in any shape or size according to the door designs of the mansion.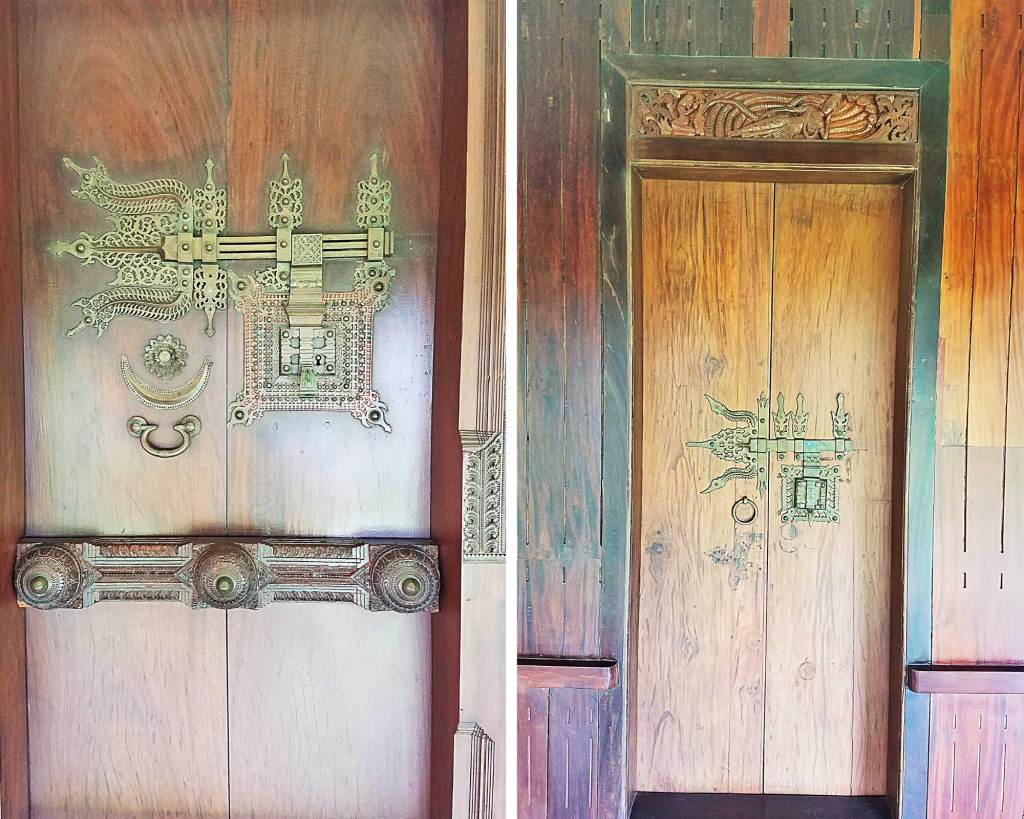 Can you believe that no two-door lock designs are the same throughout the property? You really need to spend some time admiring the Manichithrathazhu throughout the resort during your stay.
Our Meandering Pool Villa
From the resort's secluded royal Presidential suits to Heritage Lake Villas with private pool to Meandering Pool Villas and rooms, Kumarakom Lake Resort offers luxury accommodation to all its guests depending upon their needs. Did you guys know that the resort has hosted the royal Prince Charles and his wife a few years ago when the Prince of Wales celebrated his 65th birthday?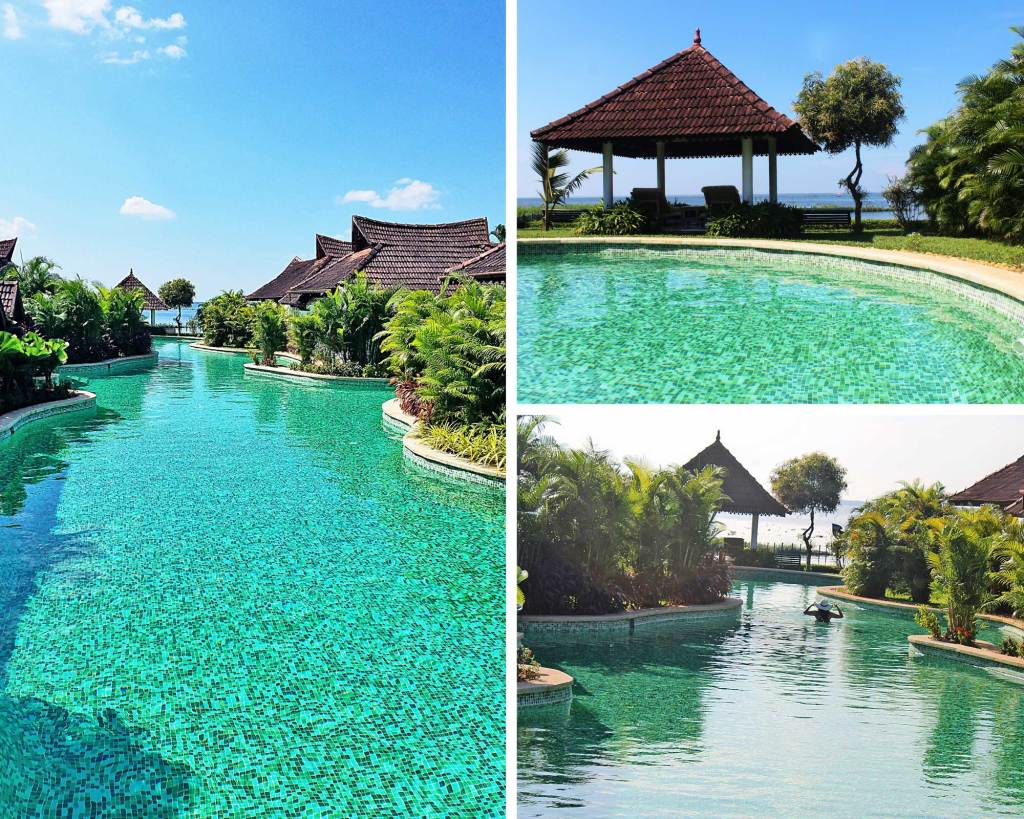 Our Meandering Pool Villa was a slice of paradise in itself as it had direct access to the pool with all the modern amenities blended perfectly with traditional charm and elegance.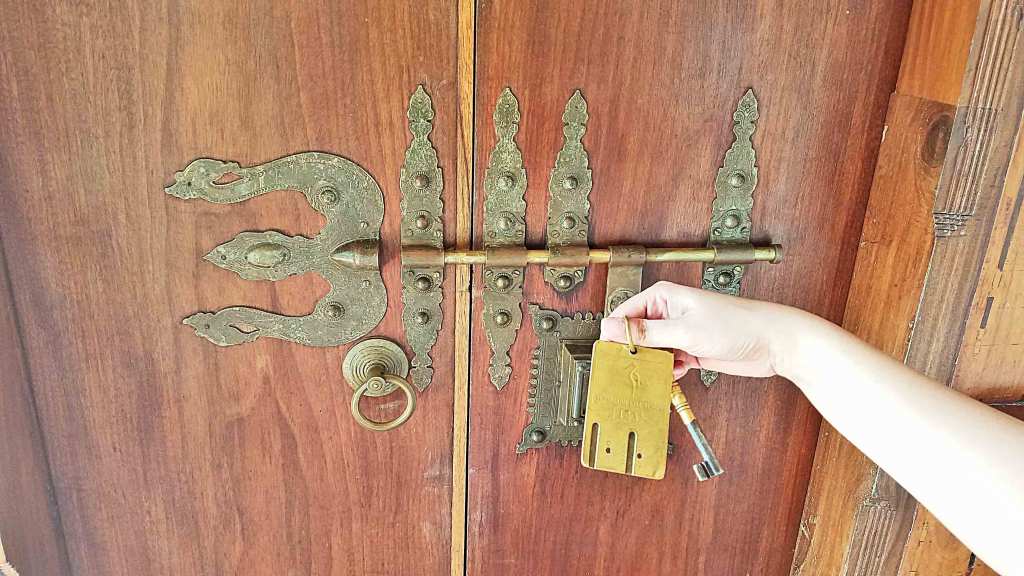 The details on Manichithrathazhu or the brass door lock were incredible pieces of art. Call me insane but I loved touching them every time I was opening or closing the door thinking how much history they would have witnessed!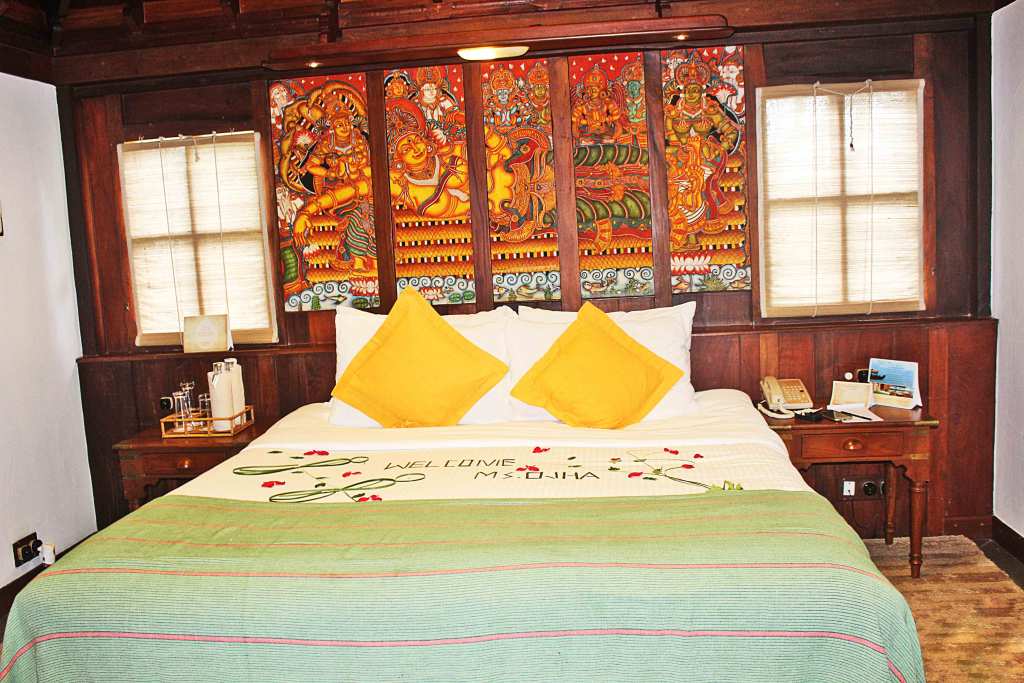 As soon as we stepped inside the villa, I was delighted to see my name written on the bed. It was a very sweet gesture from the resort. The wooden interiors of the villa had a perfect blend of Kerala's traditional architectural elegance, charm and luxury. There were antique-styled furniture, ancient light switches, dim lights, antique lampshades, red-tiled roofs and terracotta floors in a lovely setting. Our bedroom was spreading a warm sense of coziness.
There was a beautiful hand-painted mural on the wall depicting a story from Ramayana. I was told by our hostess Anita that every bedroom in the resort had a unique hand-painted mural depicting the stories either from Ramayana or Mahabharat. Isn't that fascinating?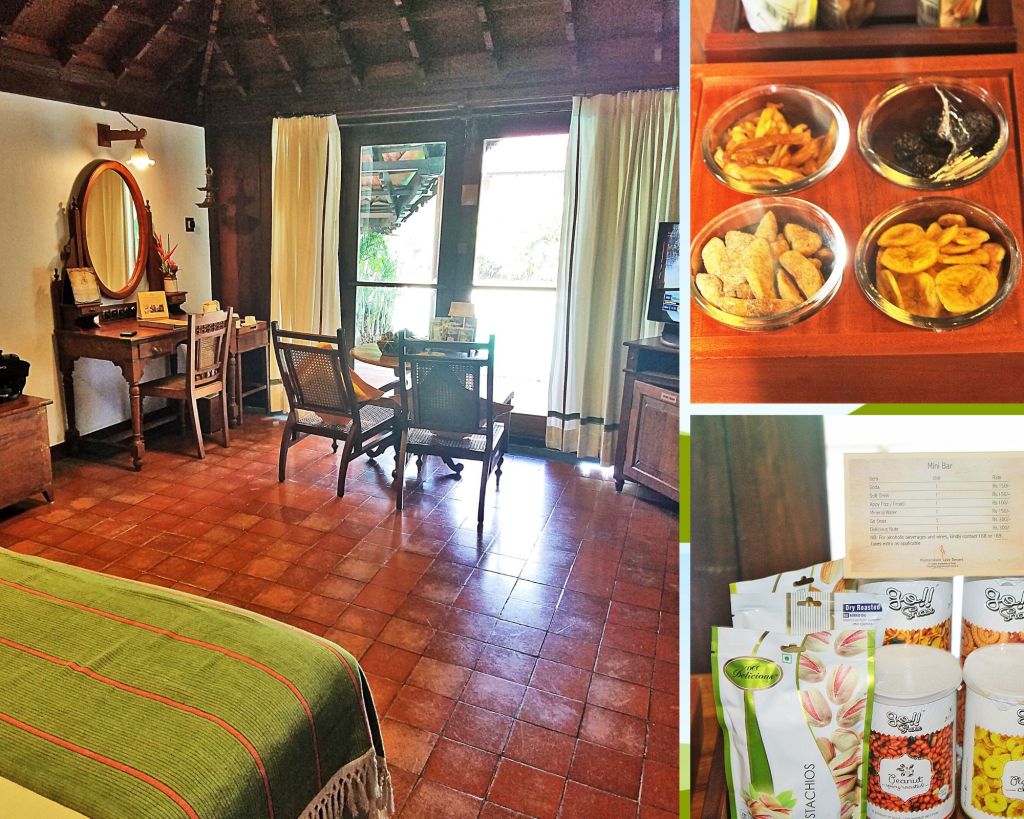 There were complimentary welcome snacks kept on the table along with the option of purchasing in-room snacks and drinks. A minibar was also fully stocked with drinks and sodas.
We came to know about the wonderful initiative by the resort to protect the environment by sourcing rain and groundwater. Then stringently purifying the water with micro-filters and reverse osmosis serving their pure bottled water throughout the property.
One of the biggest perks of staying at our Meandering Pool Villa was the direct access to the pool with such a serene view of the Lake Vembanad. It was an overwhelming experience getting up every morning with a coffee in hand and toes in the water!
I'd also like to mention that our villa had traditional power sockets that weren't compatible with our US electronic devices. However, just by making a call to the reception, a universal adapter plug was delivered within 5 minutes to our villa.
Our open-air bathroom
Our open-air bathroom was one of the main highlights of the Meandering Pool Villa that exemplifies the natural feel of the bathing areas in ancient homes where the detached bathroom had been a mere structure of 4 walls and no roof.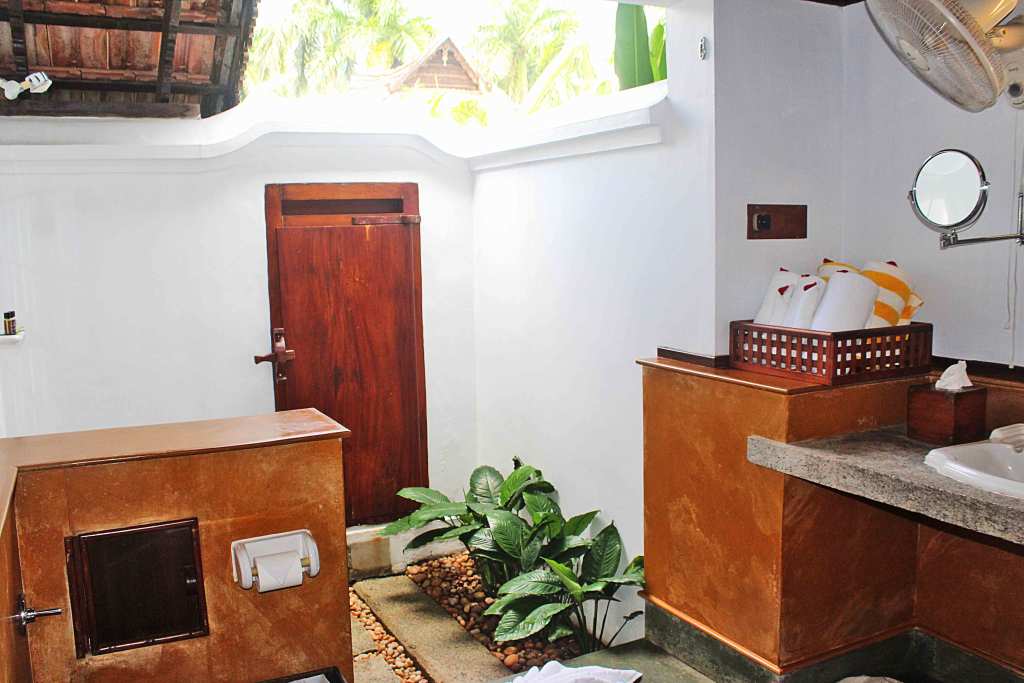 The bathroom had all the modern amenities. The toiletries were from Inana - a luxurious natural and organic brand in sufficient quantity. There were two bathing robes, shower slippers and bamboo slippers were also kept inside the bathroom.
The housekeeping team of the resort was phenomenal and cleaning the villa twice a day during our entire stay. What I loved most was sweet notes and their towel masterpieces every time they cleaned our villa. Below baby elephant was one of my favorites!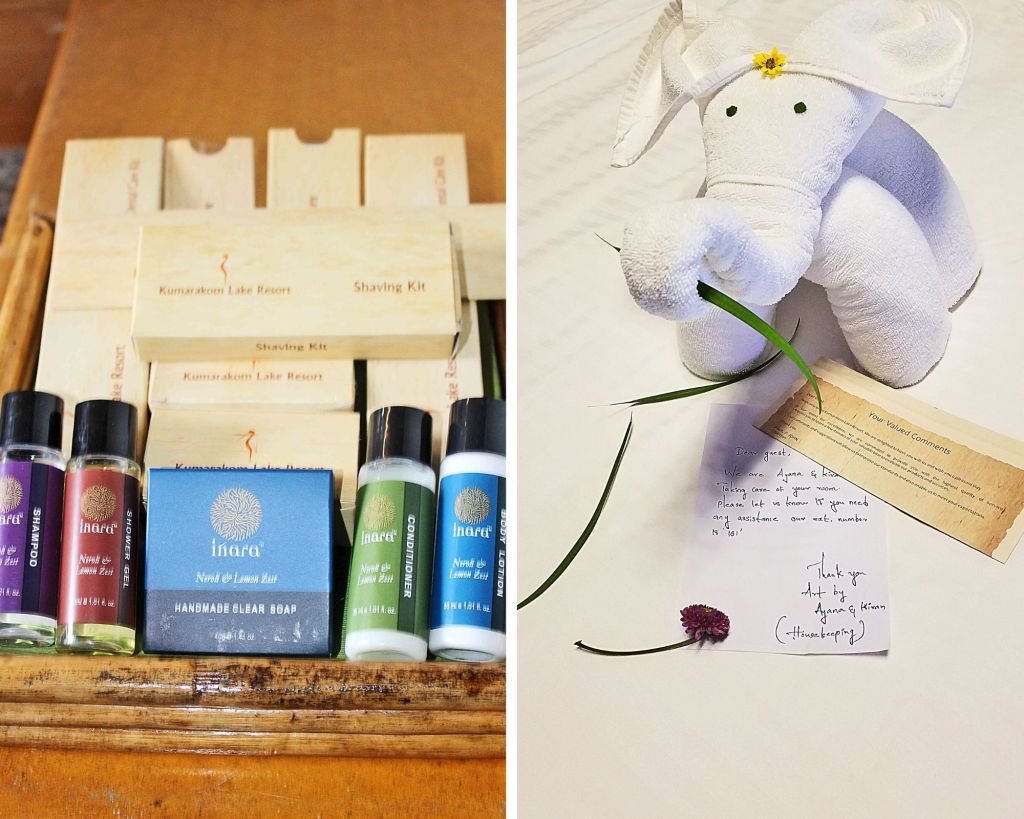 Nothing can beat the feeling of taking a shower in an open-air watching the swaying coconut trees and sky!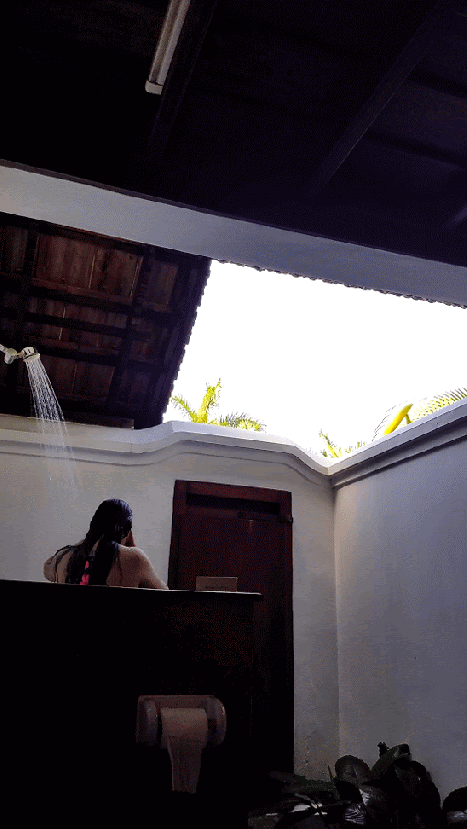 Food & Drinks
Kumarakom Lake Resort has two restaurants to choose from:
i) Ettukettu
Ettukettu is an incredible example of Kerala's regal architecture with its palatial 8-sided mansion and 2 central courtyards. It was commissioned over 200 years ago by King Marthanda Varma. Later the king gifted the property to his tutor Edamana Kellamthat Gurukkal who dedicated it to a martial art. Ettuketti has been dismantled from its original location and reassembled in all its glory. Today, it is the multi-cuisine fare that serves tantalizing Kerala delicacies along with a delicious breakfast, lunch and dinner.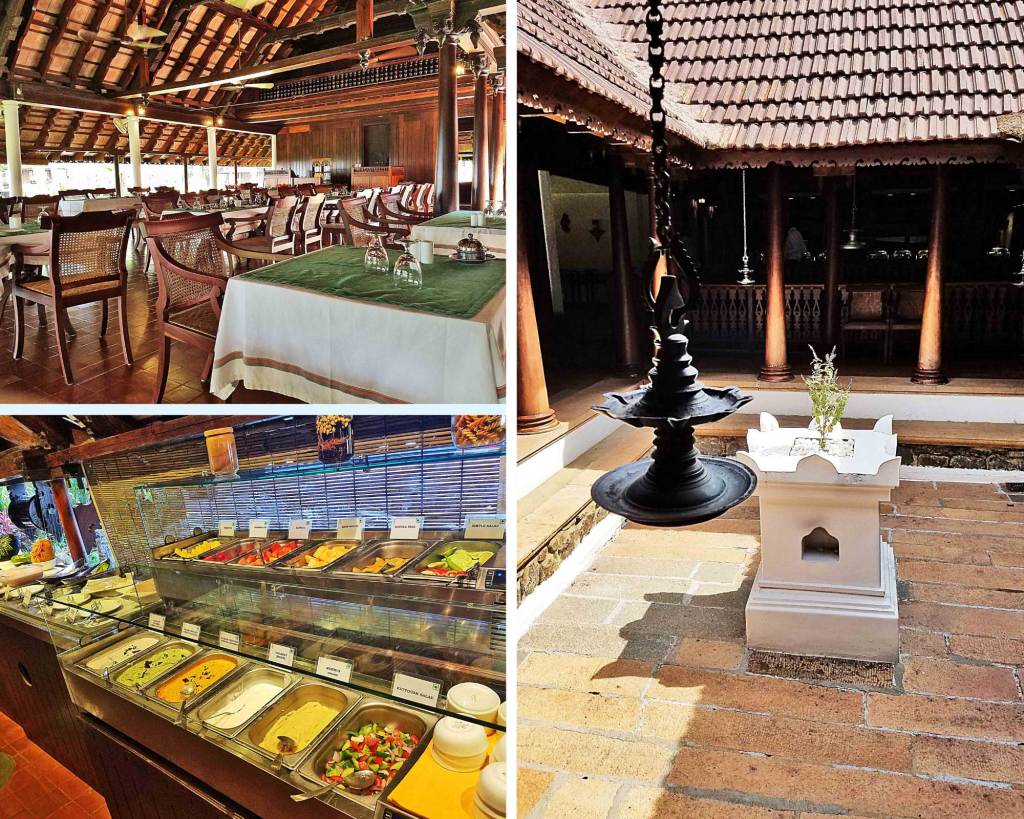 Some popular dishes at Ettukettu that you should try during your stay are Tandoori Meat Kebab, Chicken Biriyani, Koon Ulli Theeyal and Alleppey Fish Curry to delight your taste buds.
ii) Vembanad
Vembanad is a seafood restaurant and bar by the lakeside with some of the best views of the entire property. The restaurant is amazing for a candlelight dinner or watching glorious sunset while sipping your drink.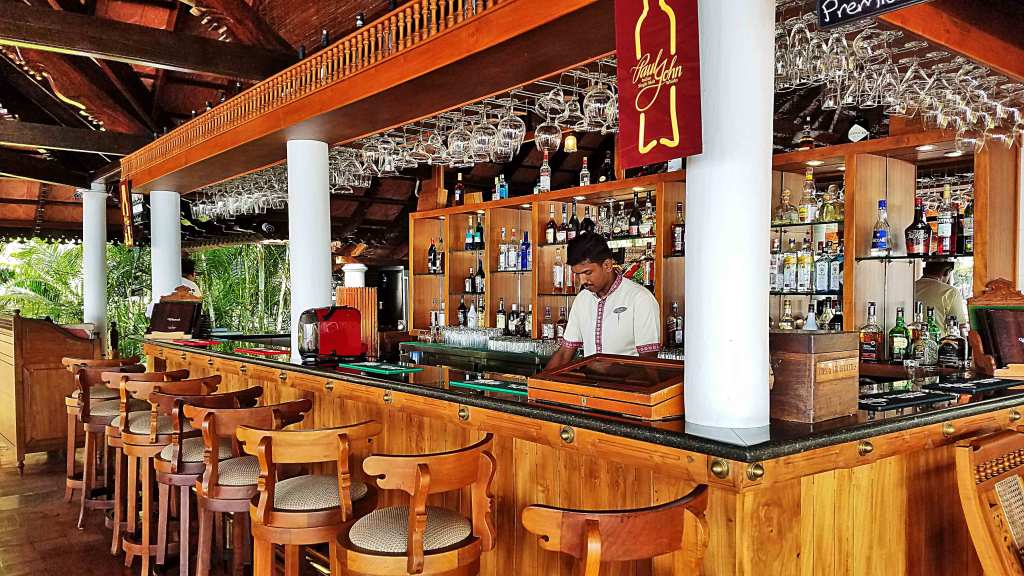 I got a chance to meet head chef Deepak who is responsible for all-the-behind actions inside the kitchen of Kumarakom Lake Resort. Chef Deepak showed me some of the best sea-food delicacies of Vembanad such as Karimeen Pollichathu, Konju Roast, Prawn Mappas and Neimeen Fry.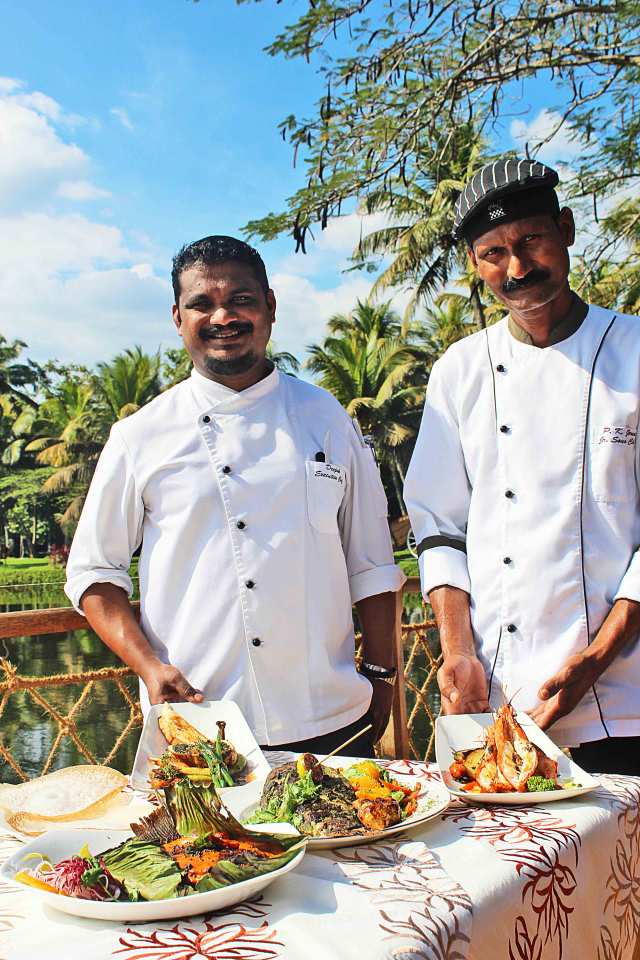 Did I mention the drinks yet? Take a glimpse and enjoy the view!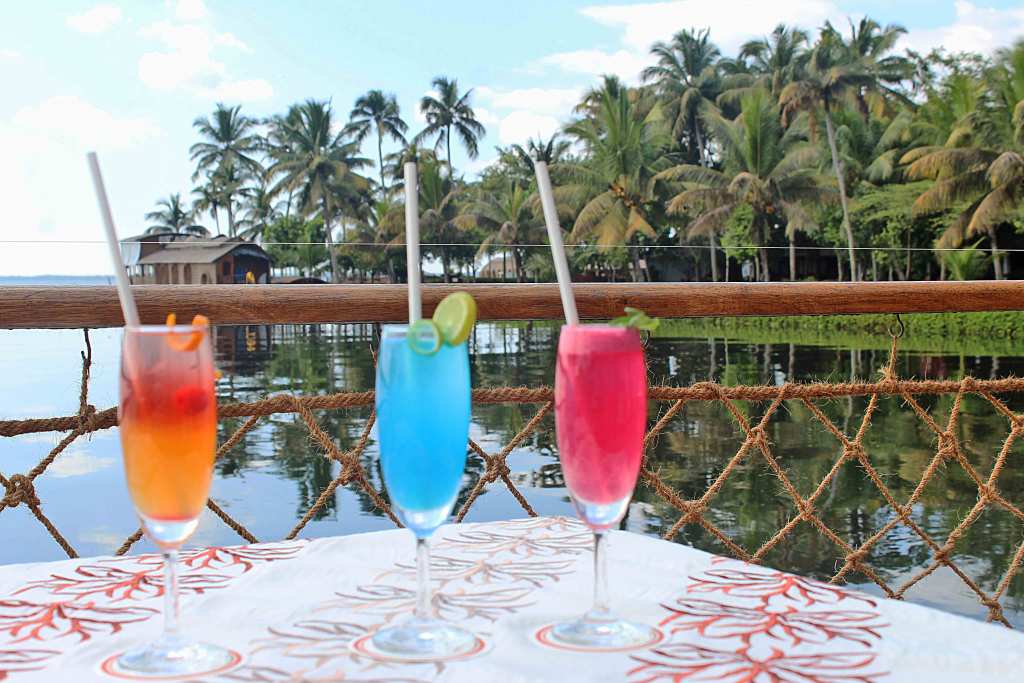 iii) Thattukada - Traditional tea shop
The resort also has a traditional tea shop called Thattukada at the lawn that serves piping hot tea/coffee along with fresh local snacks from 4:00 PM to 5:30 PM every day.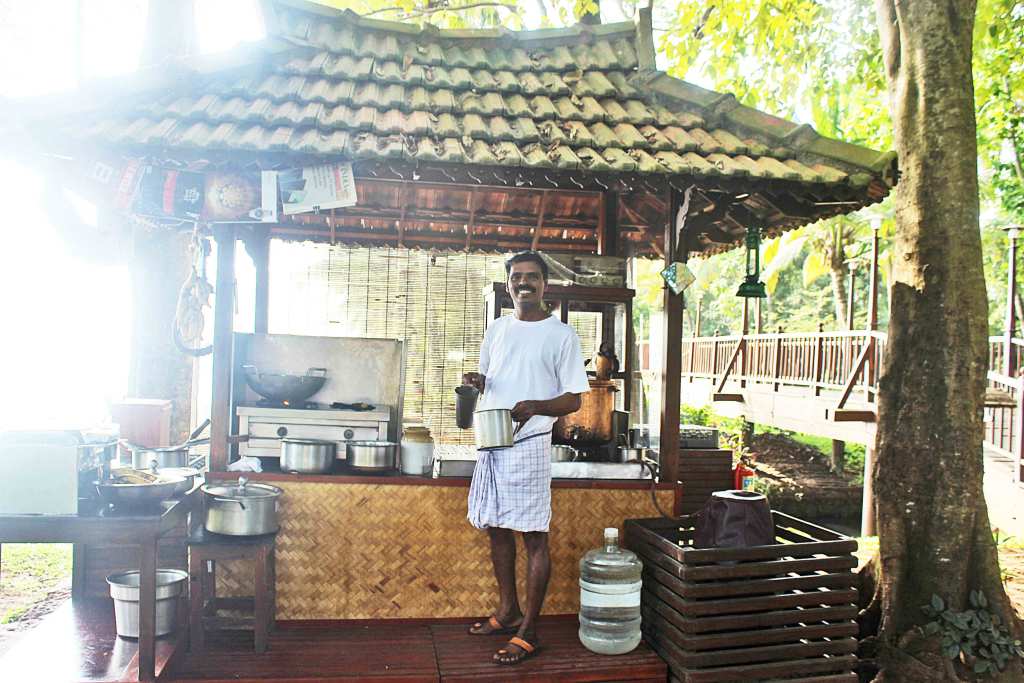 If you've never tasted an Indian tea before,do try Thattukada's Cardamom tea during your visit and you'll love it!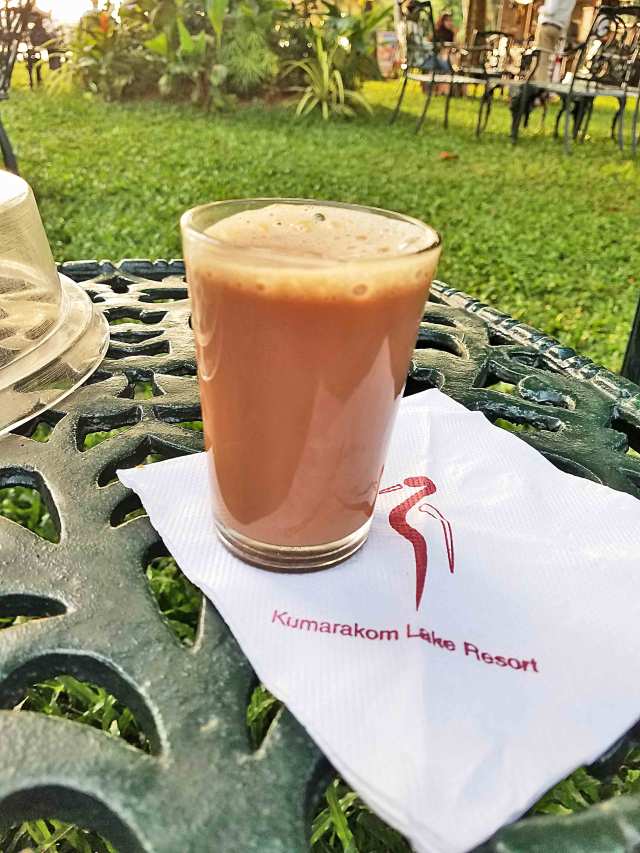 Cultural Program
The resort also hosts cultural evenings on selective nights at Ettukettu restaurant promoting the talent of local artists. I watched Bharatnatyam — one of the classical dances of India during one of the nights and the performance by the artist was absolutely phenomenal.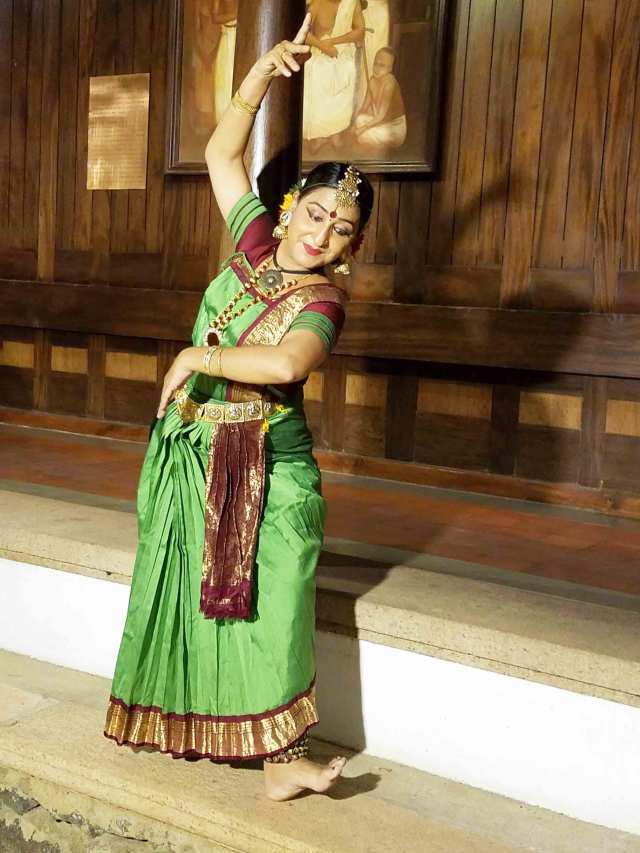 Another cultural night during our stay was folk music and we absolutely enjoyed the artists playing old Bollywood hits along with classical music.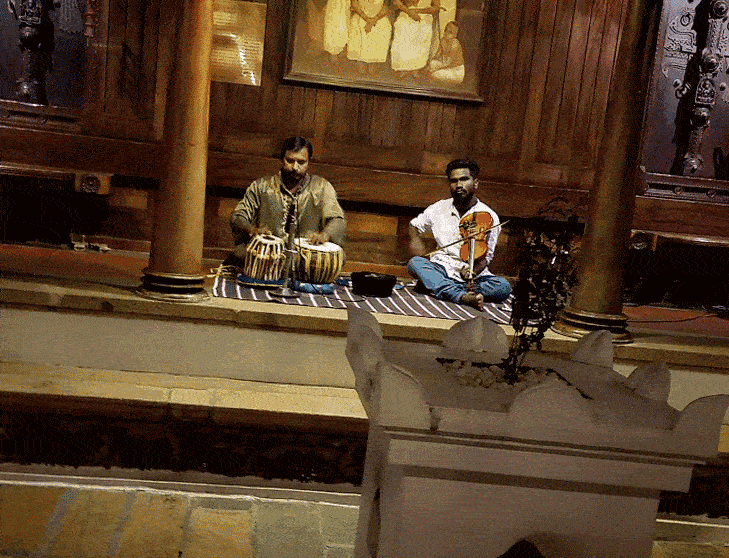 The Infinity Pool
Kumarakom Lake Resort's Infinity Pool is one of the best spots to relax and unwind with the breathtaking view of the Lake Vembanad. The tranquil pool presents the vivid illusion of being a part of the glistening lake. It is one of the best spots for taking Instagram-worthy shots or sunset photography.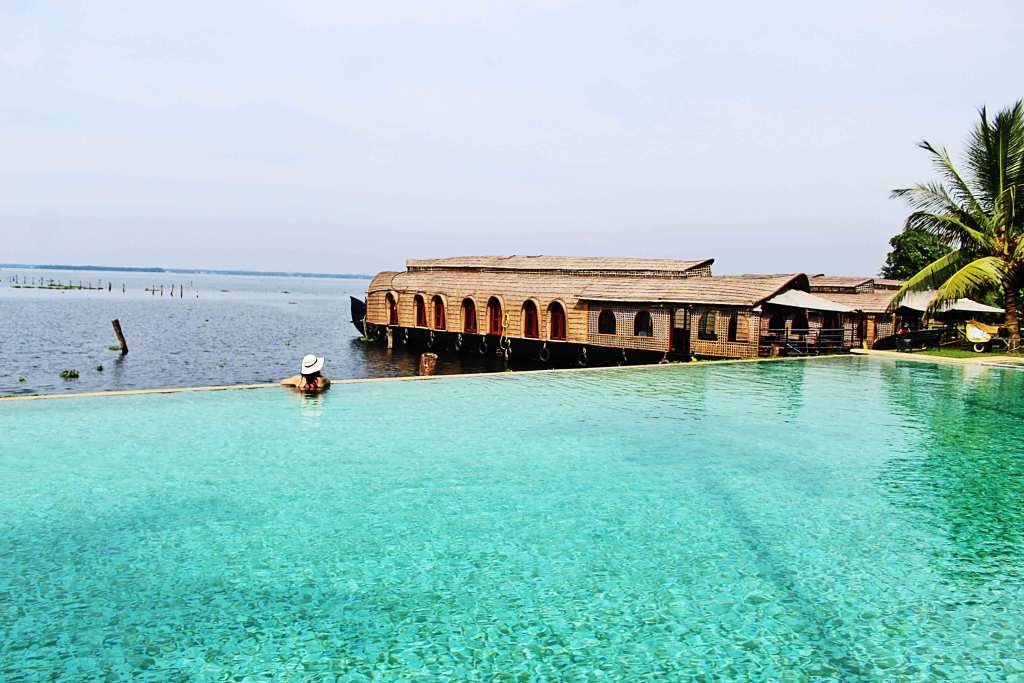 Did I mention the surreal sunset view from the pool? Let the below picture speaks for itself!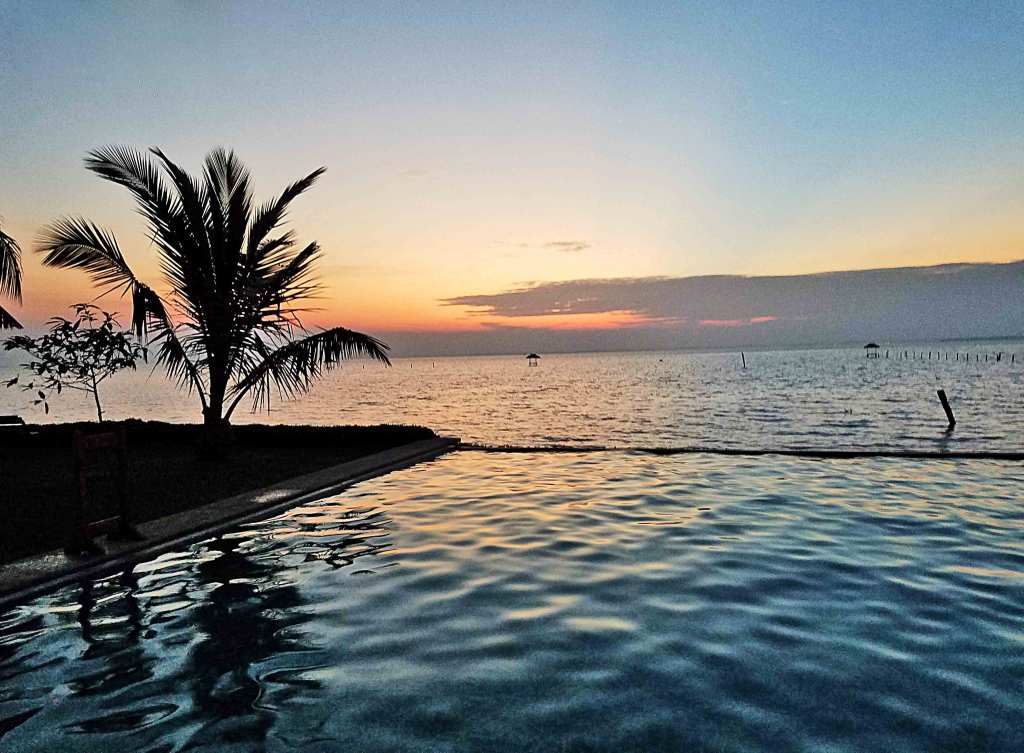 Ayurmana - The Ayurveda Center
Ayurmana is a 200-year-old Ayurveda Center that had been a home of the Chathamangalathu Mana, a family of renowned Ayurvedic practitioners. Every beam, every wall of the Ayurmana pulsates with the historic powers of the oldest of sciences.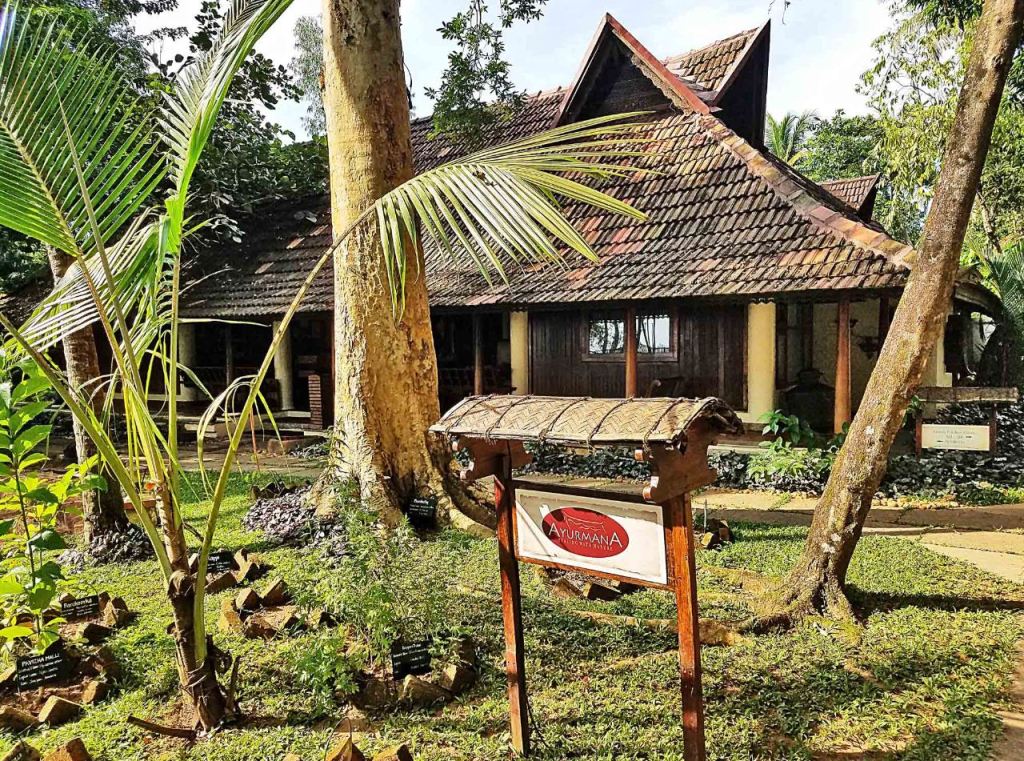 It has a team of highly qualified Ayurvedic physicians and masseurs. Ayurmana's treatments range from intensive twenty-one-day program to half-hour beauty therapies.
Kumarakom Lake Resort complementary activities
i) Musical Sunset Cruise
The resort offers a complimentary musical sunset cruise every evening at 5:00 PM through the backwaters of Lake Vembanad. There are local performers available on the boat playing music and entertaining the guests. There's also an activity coordinator, Kavi present on the boat who is an excellent photographer. Kavi is fond of taking guest pictures and he knows some of the best spots in the resort for ultimate photography. Meet him during your stay and get your sunset photography done near the pool or on the sunset cruise!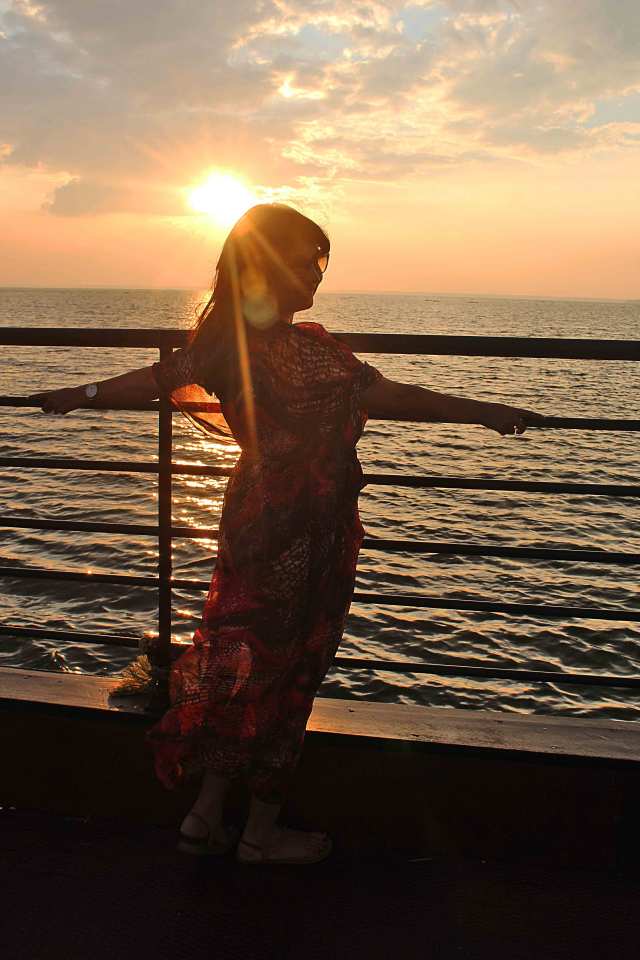 ii) Pottery
You can also experience pottery while staying at Kumarakom Lake Resort. Arun is extremely talented and he teaches pottery to guests. The guest can take their own hand-crafted masterpiece back as a souvenir as well as purchase some beautiful pieces from Arun's collection.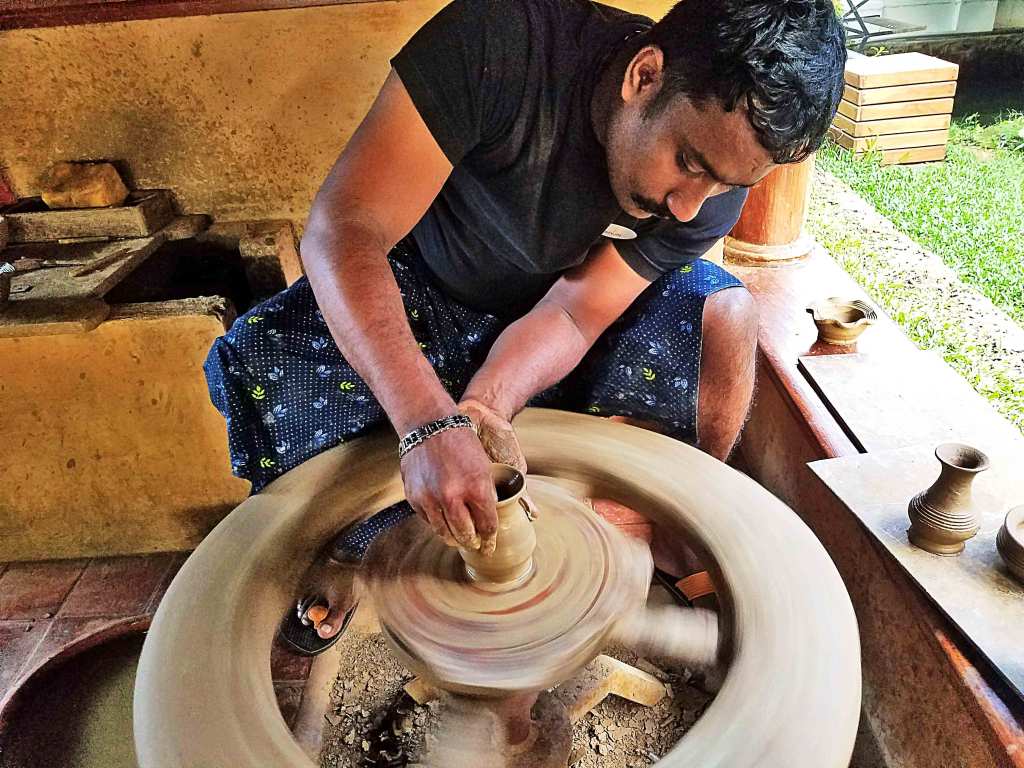 iii) Weaving
Similar to pottery, you can also learn to weave at the property. The talented Sudha has been with the resort over a decade and teaches guests how to make a coaster. She also sells her own hand-crafted beautiful pieces at her shop that you can purchase.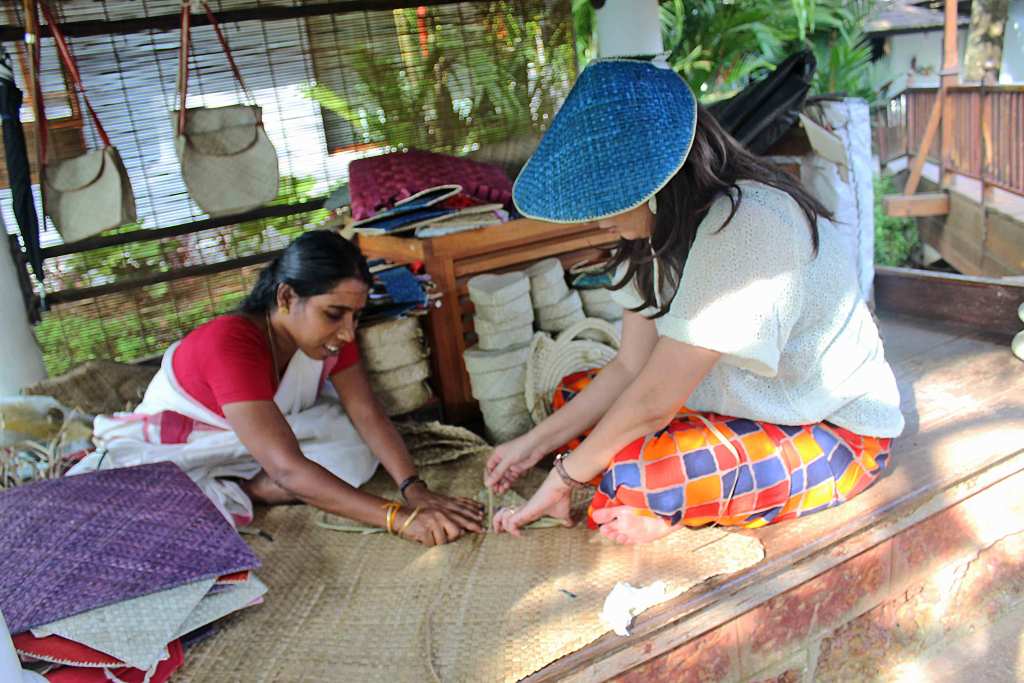 I'd highly recommend you to experience pottery and weaving during your stay at Kumarakom Lake Resort. Make sure to visit for pottery on the first day of your stay as it takes over 24 hours to dry the clay.
If you love fishing or want to experience it, the resort provides fishing gear and instructor to all its guests.
The resort's paid activities
i) Houseboat
If you want an unforgettable experience sailing in the backwaters of Kerala, Kumarakom Lake Resort offers a luxurious fleet of single and double bedrooms houseboats for an ultimate stay.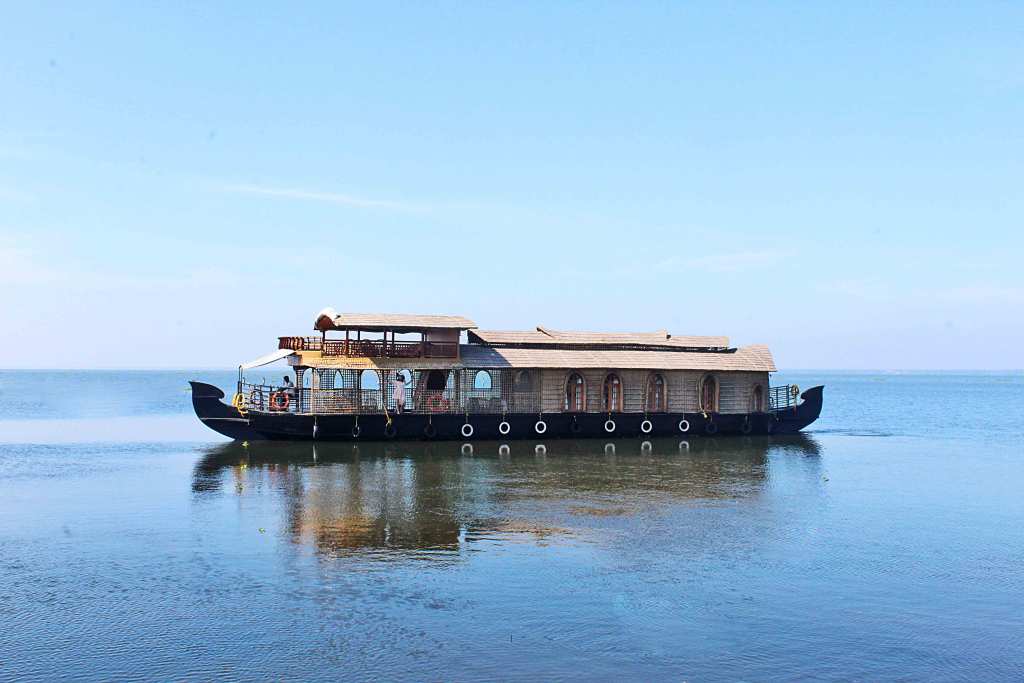 The houseboats are equipped with all the amenities, including modern luxury and air-conditioned bedrooms, dining rooms, state-of-the-art bathrooms and a well-stocked kitchen. A personal crew of assistants and your very own chef will also be on board to serve all your needs. You can either book a houseboat day cruise, overnight or multiple night cruise.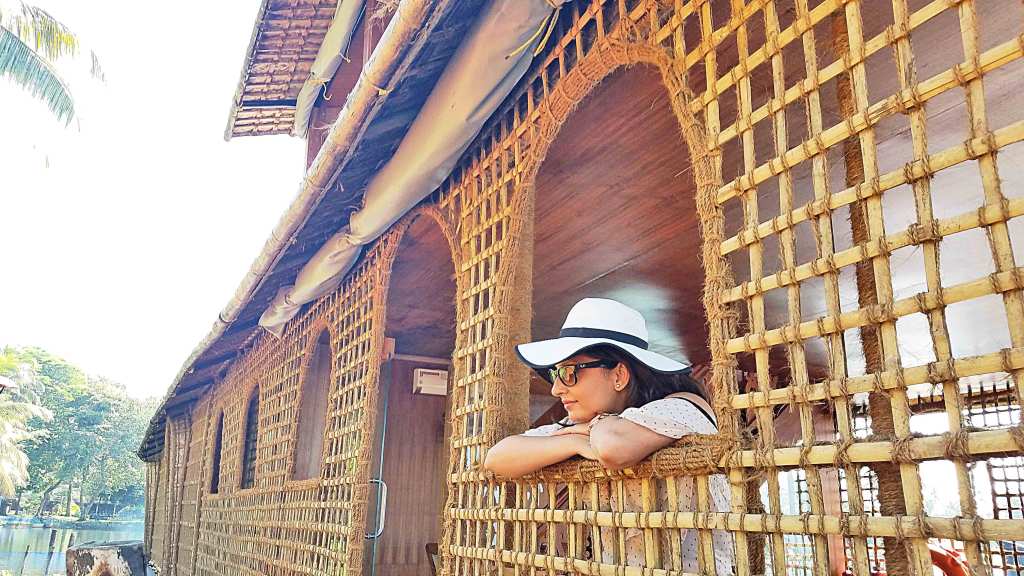 ii) Canal Cruise
Canal Cruise was one of my favorite activities while staying at Kumarakom Lake Resort. It starts early in the morning and you get a chance to take a glimpse of the village, birds, gazillion water lilies and culture.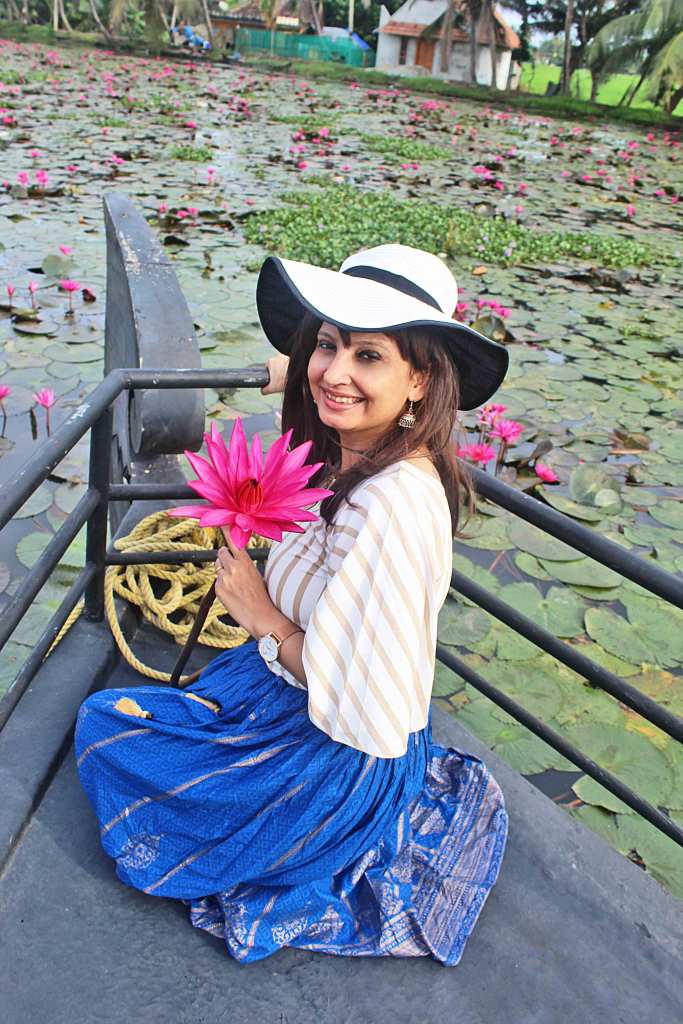 Canal Cruise is one of the perfect activities if you want to capture some great shots for nature photography. The picturesque views and serenity are the reasons why Kerala is world-renowned as 'God's own country'.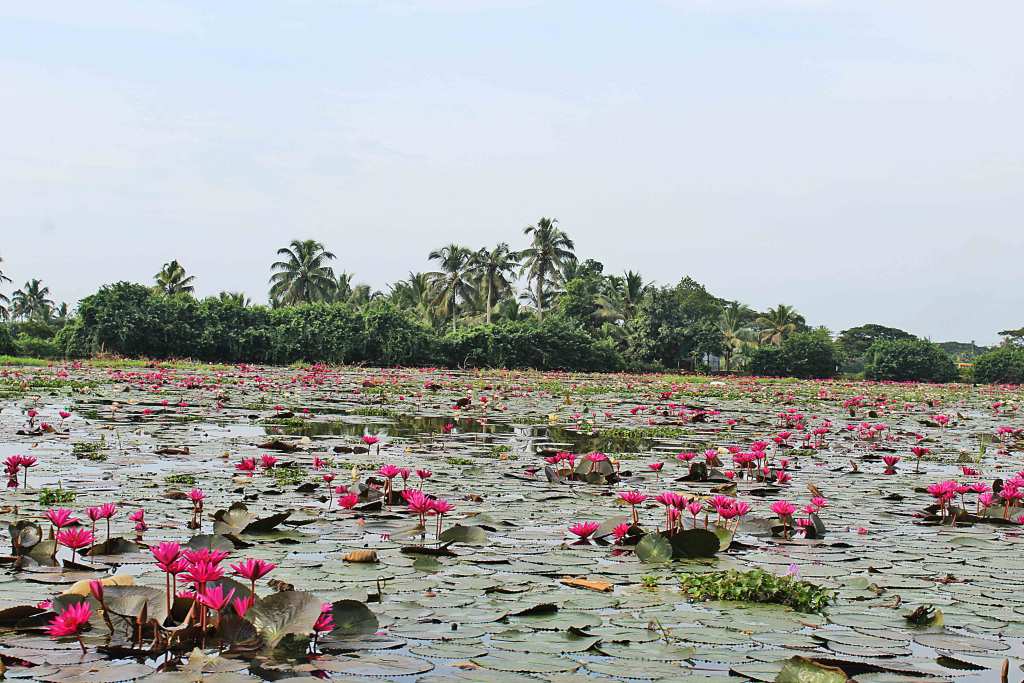 iii) Water sports
If you're fond of water sports, the resort also offers banana boats and speed boats for an exhilarating adventure.
iv) Activities in the vicinity
Kumarakom Bird Sanctuary is just a mile away from the resort. Drift Wood Museum is also in the vicinity. Sightseeing Trip to Kottayam, Cycling, Village Walk are some other activities that you can explore. You can also do Country Boat Cruise or Moonlight Cruise during your stay.
Other amenities
The resort offers yoga and meditation classes every morning to all its guests. A fully equipped gymnasium, business center, banquets and snooker are also available on the property. Do check out the Curio Shop during your stay for rare Kerala artifacts, handicrafts, jewelry, clothing and lots more!
The Verdict
The rustic surroundings of the Kumarakom Lake Resort give a glimpse of village life in coastal Kerala with its quiet homes banked on lazy canals with world-class amenities. From its luxe heritage property with an impeccable blend of unblemished nature to its incredible hospitality and ultimate service, my husband and I had an exotic time staying at Kumarakom Lake Resort. With plenty of activities available on the property, there's never a dull moment for any kind of elite holiday seeker. There's just so much to do. Or the freedom, to do nothing at all. I'd highly recommend Kumarakom Lake Resort to anyone looking for a luxury getaway in Kerala.
Thanks to the entire team of Kumarakom Lake Resort for making an unforgettable experience for us!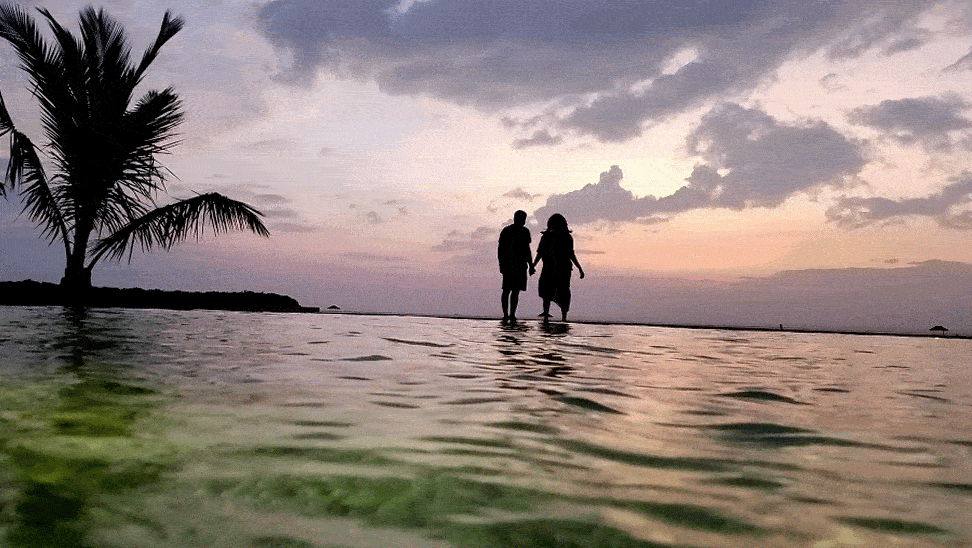 Perfect for: Luxury getaway, family vacation, honeymoon, retreat, wedding destination, girlfriends getaway, conference and events.
Till then, Happy Wandering! Ana.
Florida, USA.
Blog Link: https://www.anamikaojha.com/2019/12/09/kumarakom-lake-resort-luxury-kerala-retreat