Have a Dreamy Destination Wedding at Kumarakom Lake Resort!
Destination weddings are all the rage, and it been for a while. But what only the select few "in the know" realise is that paradise can be found right here in India.
Tucked away in a tiny nook of God's Own Country Kerala, Kumarakom Lake Resort is an enchanting hideaway on the banks of Lake Vembanad. What better way to be married than around serene waters, plush greenery and vast skies, all in a setting of sinful luxury. The heritage villas peppered around the property only add to the charm of this place.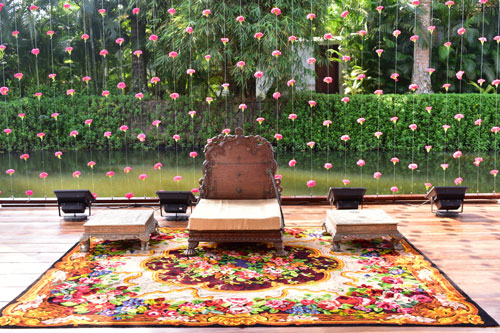 Every dream you ever had about your Fairy-tale wedding probably consisted of you standing at a divinely decorated alter, beautiful vistas, the sky pink with the setting sun, every luxury at your disposal and guests having the time of their lives. Well, KLR lets you live this dream. KLR gives you a variety of wedding venues to choose from, be it an intimate affair or a lavish party.
You can get married at the poolside, overlooking the lake.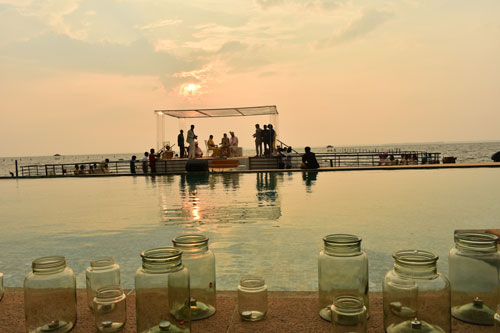 You can sail to the middle of the lake in a beautifully bedecked boat and say your vows surrounded by your loved ones with the vast dramatic skies as your witness. You can be married on the deck of the rustic & warm Vembanad restaurant with the setting sun setting the ambiance.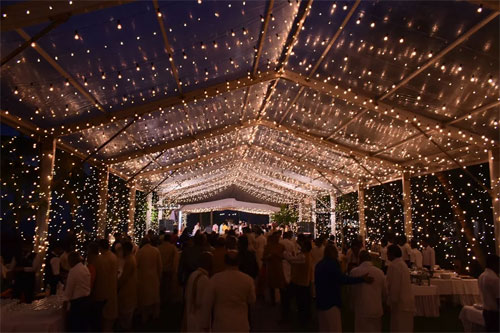 The opulent banquet hall provides a quiet alternative to celebrate your wedding in style.
The great exotic lawns allow you an elaborate celebration with over 400 guests with the lake on one side and a bounty of heritage on the other.
Your wedding guests will love KLR because they will go back having had a honeymoon of their own.
Here is what a couple who got married here had to say about the experience:
"The sunset cruise, the early yoga sessions, the fresh coconut juice at arrival, the masala tea for afternoon breaks, the cooling towels, the low vases luxuriously decorated with flower petals everyday and the splendid view of the infinity pool and the Vembanad lake restaurant made our wedding guests feel like royalties! "
KLR puts at your disposal speciality chefs who can throw a feast in cuisines of your choice be it a buffet or a sit down dinner.
Special services like florists, decorators, photographers etc help make memories at your pre-wedding showers, sangeet, mehendi party or your Reception. The staff and their personal attention to detail will make sure you have a perfect day.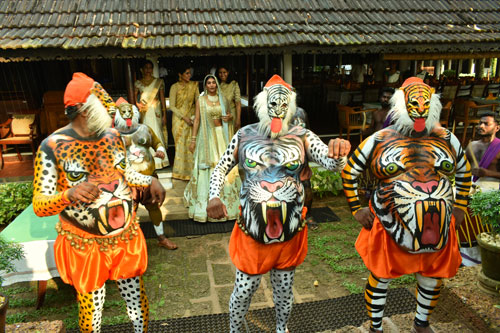 Come and celebrate your special day at what is probably the closest thing to paradise!