Have New Experiences in the New Year!
Have you made your New Year's Resolutions? If you are anything like 90 percent of people in the world, then 'visiting a new place', 'having new experiences', 'enjoying the little things in life' & 'spending more time with your loved ones' are on your list.
Make all of the above happen, wave that magic wand - book a weekend at Kumarakom Lake Resort and open the doors to a plethora of unique experiences.
Our beautiful, serene Resort on the banks of Lake Vembanad offers the best setting to unwind and gear up for the year ahead.
Start off with some relaxing Yoga. Face the early morning sun, breathe in the fresh air and meditate surrounded by the plush greenery. Follow that up with authentic rejuvenating Ayurvedic therapy administered by trained professionals. A sure-shot recipe to align your chakras and liberate your mind.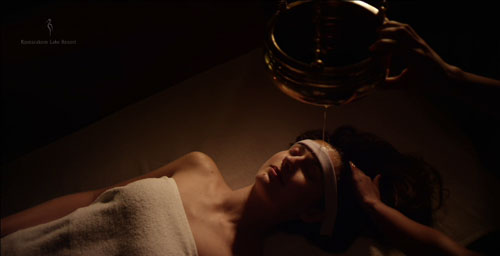 Follow it up with a leisurely cycle through the surrounding villages & experience the beauty of village life. Kumarakom Lake Resort also organises village walks.The nearby town of Kottayam has some beautiful churches & temples worth visiting.
Siberian cranes, parrots, teal, larks, flycatchers, wood beetle- do these words mean anything to you? If yes, you will surely enjoy spotting these migratory beauties in the neighbouring bird sanctuaries. If you're lucky enough, they might even decide to give you a visit right outside your villa!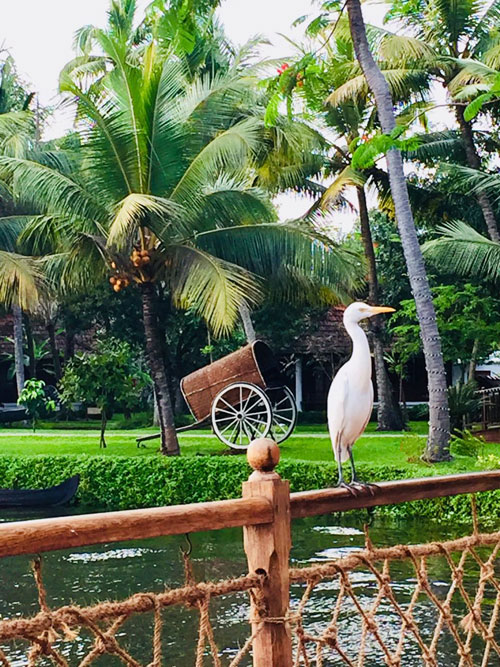 If you are feeling lethargic and don't want to step outside the resort, but still want to experience a bit of the authentic Kerala village vibe, head to the Thattukada , a traditional tea shop set in the lawns of Kumarakom Lake Resort, where you can drink chai made the traditional way in the lap of luxury.
Start your evenings in the resort with a sunset cruise of the backwaters. Be enthralled as the dying sun glimmers and glistens off the serene waters. That's one item off your bucket list!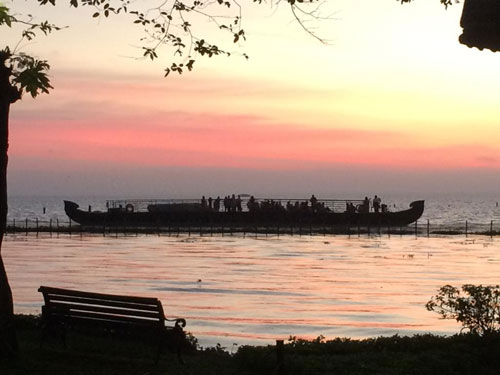 If you have always wanted to experience the dramatic larger than life traditional music and dances like Kathakali &Mohiniattam of Kerala, the resort organises a cultural soiree every evening.
If you are a water baby, and have always envied the models in magazines sitting at the edge of infinity pools and sipping their favourite cocktails, here is your chance. Kumarakom Lake Resort boasts of a tranquil infinity swimming pool which gives the vivid illusion of being a part of the shimmering, beautifulLakeVembanad.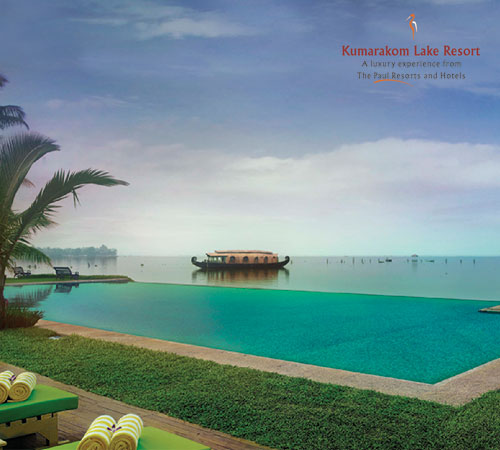 Fishing, pottery and weaving are some other activities that can be availed at your convenience.
Make a rocking start to the new year with a rich experience soaked weekend!