Activities Galore at Kumarakom Lake Resort
While you would expect a resort nestled in the Kumarakom backwaters to be all about peace and serenity, Kumarakom Lake Resort also offers a wide array of activities for you to find some adventure when on your getaway to paradise.
Some of these fun activities are unique to Kerala and others are beloved world over by vacation-goers. Because after all, who doesn't want to see and do something unique on their much-awaited vacation?
One cannot plan a visit to the beautiful Kerala backwaters without experiencing the houseboats that laze on the lakes. At Kumarakom Lake Resort, we offer luxury houseboat rooms and packages to our guests at amazing prices. Other than this, guests can also experience fishing, pottery and traditional weaving at the resort itself.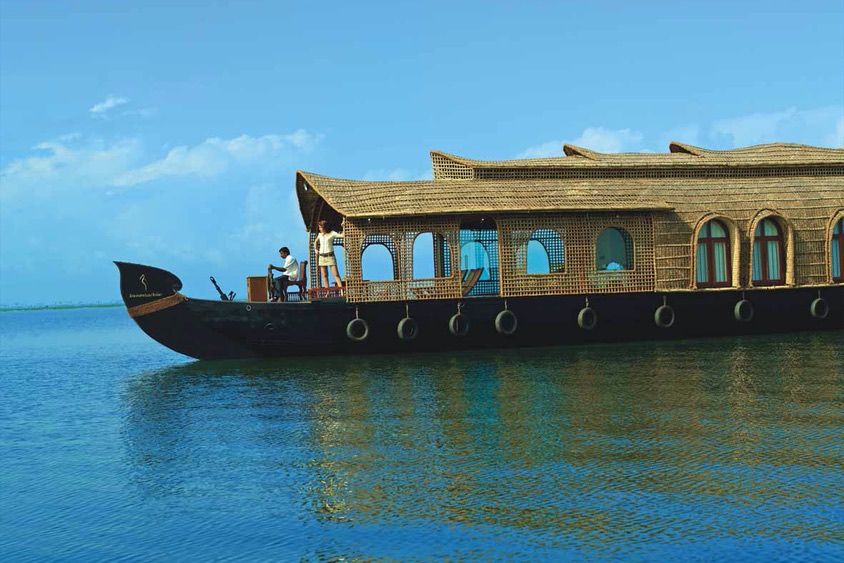 If stepping out of the resort, there are several activities that wait for you to explore. Kumarakom offers incredible locales for bird watching as there are bird sanctuaries at a stone's throw from Kumarakom Lake Resort. If you wish to go sightseeing with your loved ones, several mangrove forests, a great drive to Kottayam, and incredible views of the backwaters will fill your camera roll with stellar snaps. Additionally, you can also take up a cycling trip or a village walk around to understand the beauty of life in God's own country.
Within the resort itself guests can also experience performances of traditional Kerala and Indian dance forms, dance dramas, live music and other performances as they enjoy dinner at Ettukettu. If you need any more information about activities to do at or around Kumarakom Lake Resort, reach out to our team online or through call and we would love to give you details and help you plan your trip.
No matter which adventures you pursue, we guarantee that you will wind up your stay with us with several incredible memories to look back upon.